Memorial Weekend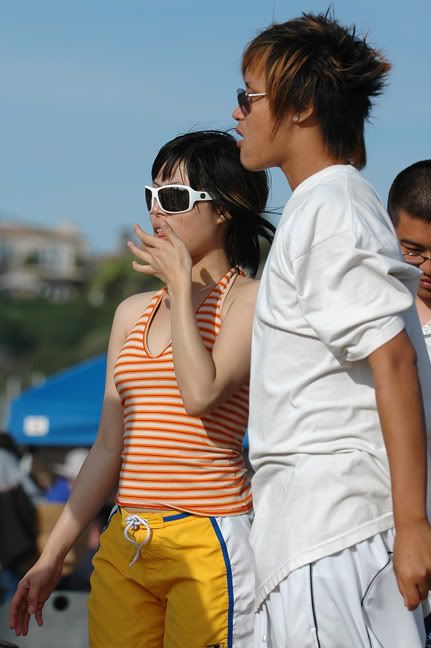 memorial weekend was last week . actually i din really wanna post about it . being me . being lazy . well din had pics at all . so din really plan to post about it . then today they send me the link to the pics for the beach bbq that they took last sunday . with a camera that cost 2k usd!!! holy cow . d quality is top notch . i need a camera like that too . damn . well not much to say about the pics . me n my girl hanging n chilling . and also ur lookin at the star playa of dodgeball . they din know wat games to play first . so i said why dont we try dodgeball . hell yea it was fun! this weekend . paintball week . these are the moments i live for, being here in cali . living for great weekends and the beaches . during weekdays . i soak under the cali sun at venice beach where i ball . i dun care i look 'tan' iv never look this dark in my whole life before . but i got to say . u got to feel wat i feel to decide wat i decide . u get my drift? im hitting jumpshots, breakin ankles down at d beach while d neverending waves hit the rocks while d sun slowly sit at the horizon lookin at me doing a reverse lay up .
yea lifes good here in cali . but i got to say i miss d lil things that i have lost . like chilling with fwends on weekdays, doing nothing but just drinking at some cafe talking ..
but im trying hard . to live in the moment .. everytime i think about home . i try to tell myself .. all this is gonna b gone .. life is just temporary, so i got to give everything a shot n play d full 48minutes before it all goes away ..